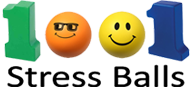 Brain Stress Ball | Item LAN-BR05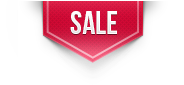 Description: Item Description
Imprint your logo or message on the Brain stress ball. Brain stress balls are a clever promotional product for any business or service. These fun and budget-friendly stress balls will make your customers think about your message.
Buyers:Doctors, hospitals, pharmaceutical companies, medical schools, creative industries, philosophy clubs, think tank groups, Mensa groups, university or high school counselors.
Suggested Industries:Health care, education, pharmaceutical.
Slogans:"If I only had a brain.", "Smart decisions", "Something to think about.", "Join the Brain Trust.", "Mind over matter".
Item Colors : Yellow, Teal, Red, Purple, Pink, Orange, Lime Green, Grey, Green, Gold, Burgundy, blue, Black
Item Size : 3" X 2-1/4" X 2"
Imprint Area : 1-1/4" x 3/4" top_ 1" x 1/2" bottom
Production Time & Info: Standard production time:
5 working days from art approval + shipping.
Rush Service Available : Yes
Rush Service Details : Next-Day Rush: order & usable artwork must be received by 11 AM EST. One color, one location imprint only. No art proof will be provided for approval. 3-Day Rush: order & usable artwork must be received by 2 PM EST. One color, one location imprint only. We will provide an emailed art proof for approval. You must approve the proof by the date/time stated without requesting changes. Any delays in art approval may delay your order.
Art Requirements : Camera ready artwork 300 dpi resolution or higher. File format: High resolution JPG or Adobe Illustrator (.eps). No placed images & all text must be converted to outlines. If you are unsure of your artwork you can email it to us for review. If unable to provide usable art a minimum of $12.00 charge may apply for art dept. to fix your artwork. For a text-only imprint you do not need artwork. Use the special instructions box on the order form.
Stock Imprint Color(s) : Reflex Blue,Yellow C,Teal 321,Red 485,Light Green 375,Burgundy 202,Dark Green 349,Pink 708,Purple 267,Brown 4975,Light Brown 468,Cool Gray 8,Violet C,Black,Process Blue,Navy 648,Royal Blue 2748,Blue 286,White,Yellow Gold 124,Orange 021,PMS Match
Fees & Charges: Set-Up Charge $40.00 for 75-149 units (per imprint color/location)
$35.00 for 150+ units (per imprint color/location)
Run Charge
| | | |
| --- | --- | --- |
| Quantity | Additional Color | Additional Location |
| 75 | 0.25 | 0.25 |
| 150 | 0.20 | 0.20 |
| 250 | 0.20 | 0.20 |
| 500 | 0.20 | 0.20 |
| 1000 | 0.20 | 0.20 |
| 2500 | 0.20 | 0.20 |
PMS Color Match Charge(if applicable) $50.00
Other Possible Charges
Re-Order Set-Up Charge: $15.00 per color/location (applies to duplicating exact artwork from previous order within 2 years of last order date).

Ink Change Charge: $20.00/change. If you are printing the same artwork or copy on a stress ball, but purchasing assorted colors of the stress ball, you may incur this charge if you need to print in different colors. Minimum quantities per color may be required so please contact us for more information before placing order.
Metallic Ink Charge: add $0.20 cents per unit. Metallic silver and metallic gold imprint colors are available and listed as stock imprint colors. You will incur the metallic ink charge of $0.20/unit if you select one of these imprint colors.
PMS Color Match: $50.00. If a specific imprint color is required that is not a listed standard imprint color, you will incur a $50.00 fee per match. Exact matches cannot be guaranteed. You will incur this charge each time you re-order.
Over/Under Runs: for quality control purposes all orders are subject to a 5-10% over/under run. Customer will be charged for quantity shipped.
Drop/Split Ship: $10.00/address. Add $10.00 hadling fee for every ship address after first.
Emailed art proofs: FREE. We provide the first emailed art proof at no charge. Changes requested by customer may be charged at $10.00 per revision.
PRODUCT UNIFORMITY
Product color, design, texture, and/or density may vary with inventory replenishments. Imprinting methods used are adjusted by hand-eye coordination. While every effort is made for inventory and imprint consistency, a totally uniform inventory and imprint on each piece cannot be guaranteed.
Recently Viewed Items