Finding the perfect supplier for promo stress balls is a key part of your task as you seek to create an effective marketing campaign to reach potential clients, current customers, conference participants, and others with your company's brand. But before that even happens, another critical step must take place: creating the branding elements that will be imprinted on those giveaway items. Those same branding elements, of course, appear in all sorts of other places, from your organization's signage to print materials and digital marketing activities.
Having a recognizable brand is an enormous advantage for a company over its competitors. Of course, when that brand is backed up by attentive customer service, brilliant marketing strategy, and the other elements that make an organization great, you will become practically unstoppable. Let's take a look at some considerations related to brand design:
Order stress balls that accurately reflect your branding.
The Good…
Some branding is so well designed that the average person "sees" the colors, fonts, and images of a company's logo as soon as they hear that company's name—Coca-Cola, Facebook, and McDonald's are just a few great examples. While the logos of those three corporations share very little in common with one another, all three are extremely distinctive and recognized around the world. The value of a brand that can be instantly recognized and that conveys a positive impression is so great that companies devote enormous amounts of time, money, and other resources to designing and redesigning their logos to give themselves the results they're looking for.
The Bad…
For every globally recognized logo, there are hundred of branding designs that miss the mark. It's rather difficult to come up with common examples of those misses, because by definition they don't stick in the mind after you encounter them! But we have all seen company logos that are excessively complicated, use clashing color combinations, or simply consist of the company's name in a basic, plain-colored font. These poor design choices imply, either fairly or not, that the overall quality of the company represented by the logo is also low. That impression has a real negative impact on the company's ability to attract new customers, even though that impact is usually at the subconscious level for the customers.
The "Ugly"
You can refer back to our previous blogpost on the importance of colors in branding for a more in-depth discussion of what emotions customers tend to associate with certain colors. The choice of red, blue, and yellow for Coca-Cola, Facebook, and McDonalds are certainly not arbitrary! But color is not the only factor in logo design that can attract customers or turn them away. Occasionally, you will see a prominent, recognizable brand launch a redesign of their logo that only alters the existing logo in a very small way. Perhaps square corners become rounded, an image is simplified, borders become thinner, or a slight "shadow" is added to make the logo appear three-dimensional. These small artistic changes can allow a company to retain the familiarity of its established logo while making it seem more modern, friendly, or powerful at the same time.
Did you know we offer full-color imprinting on some stress balls?
Establishing Your Brand
Once you have that "perfect" brand design for your organization, you will have to try harder than you might think to protect it. By "protecting it," we mean ensuring that your logo looks exactly the same every time it appears, whether it's on the sign outside your location, a billboard, your Facebook page, your marketing emails, the banner at your community events, or giveaway stress balls with your logo and name imprinted on them. If your logo varies in color, resolution, and quality across those formats, customers will be less likely to cement the association of your brand with the high quality of your service. And once again, if customers perceive that your branding design is sloppy, they will unconsciously make assumptions that your company suffers from sloppiness in more important areas as well.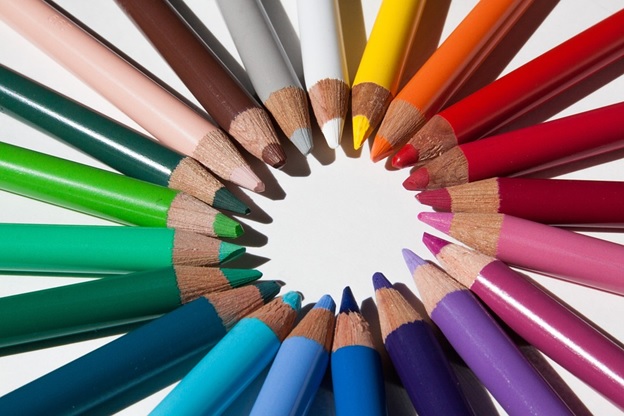 That being said, be sure to think through whether you need to create approved "alternate" versions of your branding—for example, a black-and-white version for monochrome publications, or a single-color version of an otherwise multicolored logo.
Our Stress Balls Accurately Reflect Your Brand
Over the decades that we have spent helping organizations in all industries market their brands through promotional giveaway products, we have perfected the art of replicating even a complex branding design in a way that is consistent with the rest of that organization's materials. We have set up our online imprint upload process with accuracy and consistency in mind, so that the logo you send to us is the one that you see on your finished stress balls.
We also have the expertise to know when a customer's upload is unlikely to turn out looking great on their selected stress ball design, usually because a complex logo is too small in size to enjoy good definition on the stress ball medium. In those cases, we put the order on hold while we contact the customer and provide expert suggestions for making the imprint process as successful as possible. We're not interested in just moving orders out the door as quickly as possible! We understand how critical your branding is to your company's marketing success, and we are here to help you achieve that success by getting you the best-looking promotional products possible.
Choose a Great Stress Ball Design
If you are in the great position of already having a great-looking, instantly recognizable brand design for your organization, we hope you will choose to work with us to create highly effective stress balls for all of your promotional activities. Our stress balls have proven their value over the past decades to promote university organizations, sports teams, corporations, healthcare services, and a wide range of other groups with amazing cost-effectiveness. Upload your logo today and choose the designs from our incredibly diverse catalog that best fit your company and your brand.
Trustworthy, accurate imprinting on high quality materials.