As summer winds down to an end, a lot of us are happy knowing that there is cooler weather to come. It's what we do during this time that we need to make the most of. At 1001 Stress Balls, in addition to being able to order a custom stress ball with a logo, among other promotional stress balls, we like to write fun blogs like this one to connect with our audience. In this article, we will discuss four fun family activities to do in the fall.
Let's get started!
Pumpkin Carving
While pumpkin carving normally only happens during the Halloween season, you can still do it during all the fall months. Plus, if you purchase them after Halloween, the cost is significantly lower. Grab some budget tools from Walmart and your local dollar store. When you get home, have an urgent family meeting with the kids and explain how important it is to start pumpkin carving immediately.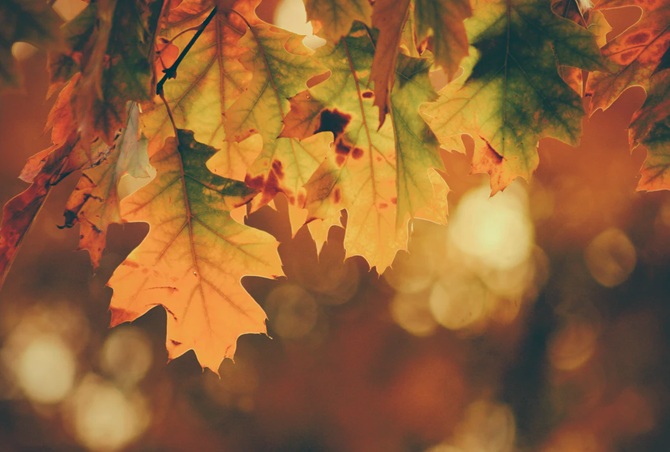 Fall is arguably the most beautiful season of all!
Kids love getting their hands dirty, so this is a great opportunity for them to messy with your blessing. For those kids who don't like to get messy, now is a great time to show them how fun it is. Cut the top off and scoop your hands right in. Many people, including myself, like to separate the pumpkin seeds from the mess and roast them at the end of the night. This is the perfect way to finish a fun evening with a delicious snack.
Movies With Pumpkin-Flavored Delicacies
During the weekend, let everyone in your home sleep in and wake up to the sweet aroma of pumpkin-scented candles. Your kids will leave their rooms with smiles on their faces and mouths watering. Burst their already lifted spirits with the wonderful news that today will be spent indoors having a movie marathon with delicious food and drink. For you and your spouse, might I suggest pumpkin-flavored lattes? In the evening, grab Bailey's Irish Cream Pumpkin Spice from the liquor cabinet and let loose. Your kids will already be preoccupied watching their favorite Disney movies and chowing down on their fall-themed food and drink.
You can even turn this into a bigger one by inviting friends and family along with their kids over. Everyone is sure to have a blast. Play charades, board games, have some drinks, and celebrate surviving the heat.
Bake Apple Cider Donuts
Should we say more? This is an all-time American favorite for a reason. While donuts are a little harder to make among other things in the kitchen, that's just part of the fun. It might take a few tries to get it right, and that's okay! They will taste even better knowing that the extra effort took place to get the end result. Since most kids know nothing about cooking or baking, this is a great time to show them at an early age how to make something delicious at home.
This will relieve future anxiety about preparing things in the future and build healthy habits. Just keep a close eye on them the whole time to ensure their safety.
Have a Bonfire
Celebrate the chillier part of the season with a warm fire for the family. If you live in an area where it isn't convenient or seems a little dangerous for your property to have a fire, there are tons of affordable options from local stores like Walmart that offer raised fire pits. These eliminate most threats of fire spread and are very portable. So this is something that you can bring along when your family wants to get together at their place. Tell some scary stories and roast marshmallows. Make some smores! Bonfires are a blast.
Final Thoughts
Fall is such a fun season so don't let it go by without enjoying it. If you have other fun ideas that you have come up with, feel free to leave a comment here with them. And remember, at 1001 Stress Balls, we offer custom stress balls with a logo for purchase. So if you have a friend or family member who is stressed, this is a great gift. Consider getting one with the Charleston RiverDogs logo for a fan you know.