When your leg starts to shake nervously, hands begin to sweat, and your mouth begins to dry, you know it's starting. Suddenly your thoughts become jumbled and it's hard to focus. Anxiety is something that so many people across the world struggle with. It's often a lifelong battle for sufferers who are unable to find permanent solutions.
This blog post, written by one of the nation's top promotional stress balls providers, will cover 3 ways that are proven to both calm and reduce your anxiety. Let's get started.
Breathing
You've heard it as a kid, and we're telling it to you again today. First, if possible, relocate yourself to a quiet and empty space. This isn't necessary, but it can be beneficial. Next, breathe in a little deeper than normal. Rather than doing it with your chest, do it with your belly.
For the next minute or two, simply focus on the air going in and out of your nostrils. Don't think about anything else. This will bring your attention back to the present moment instead of being stuck in a state of panic.
Abdominal breathing for just 20 to 30 minutes per day is proven to reduce both anxiety and stress. This is mostly due to the fact that deep breathing will increase the supply of oxygen to your brain, which subsequently stimulates the parasympathetic nervous system. When this happens, a sense of calmness is promoted in your body.
You can combine your breathing with using a stress ball. Cheap custom stress balls and promotional stress balls are available in our store.
For more information about breathing techniques and tools, take a look at what The American Institute of Stress (AIS) has to say.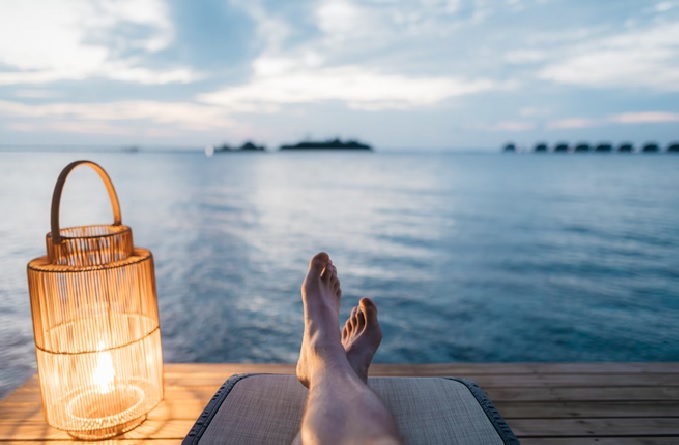 Become Familiar With Your Specific Anxieties
Let's say you get a lot of anxiety when it comes to social gatherings. Something that many people find helpful is becoming more knowledgeable about what gives them anxiety. In this case, the act of just researching why people face anxiety due to social gatherings has a number of benefits.
One major benefit is knowing that you aren't alone. Knowing that there are lots of other people who struggle in social settings helps you feel less isolated about your feelings. Another benefit is learning about how people who used to struggle in social situations were able to overcome their feelings.
You may have discovered that a lot of people start with small steps like skipping the self-checkout and challenge themselves to have a brief conversation with the cashier instead. Or even hosting a small dinner for a few friends and family members since socializing in your own space is a lot easier. This idea of becoming familiar with specific anxieties is useful for much more than dealing with social anxiety. You can extend it to anything.
Exercise
Easier said than done, right? Well, maybe it isn't so bad. Even just a quick workout is proven to reduce anxiety and stress levels. It releases tension and promotes relaxation. Whether you're lifting weights, going on a quick run or bike ride, or even just taking a walk, exercise is an amazing coping mechanism.
Anxiety and stress go hand in hand. Those negative feelings aren't just in your head. In fact, they cause a multitude of health problems. Engaging in exercise diverts you from what you are having anxiety about.
The act of just moving your body decreases tension in the muscles. When your heart rate goes up, it changes your brain chemistry and increases levels of serotonin among other positive neurochemicals. Simply feeling like a healthy person is proven to reduce levels of anxiety and stress.
One thing that many people have found greater benefits from is exercising in groups. Whether it's friends, families, or a jogging group, being with people adds another layer of support. Another good idea is to do your exercising outdoors. This isn't necessary and sometimes isn't an option, but being in nature or just a green space has added benefits.
For more information about how exercise calms and reduces anxiety, take a look at what Harvard Health Publishing has to say.
Final Thoughts
You aren't alone. Anxiety is one of the most common problems that people across the world face. There are ways to deal with your feelings that you may have not considered until now. Don't give up!
If your feelings worsen, please get help. There are hotlines available that you can call just to talk to someone. Here is a list that you can benefit from.