For decades stress balls have been used to relieve stress, anxiety, and many other emotions. These balls are cheap and effective coping tools that have been proven to work. All people, no matter the background or age, experience pressure, expectations, deadlines, and workloads that may all lead to stress and anxiety. As these sensations are experienced, people react in different ways.
Some bite their fingernails, chew the inside of their lips and mouth, chew on their pens, fidget with their hands, bounce their knees, or something else. To combat these negative habits, and simultaneously decrease stress levels, use a brain stress ball. This coping tool looks attractive, positively influences thinking, and helps individuals in times of high stress or anxiety.
How Do Stress Balls Help?
First off, stress balls are fun to play around with. You can squeeze, roll them around, toss one back and forth between your hands, or just simply hold one in your hands. Stress balls provide you with a sense of comfort and tranquility. Some studies have even pointed to an increased ability to concentrate and focus on tasks at hand.
For instance, one study looked at a group of sixth-grade students in Georgia to see how stress balls affected them in the classroom. The results were exactly what teachers wanted to hear. Using a behavior checklist, the researchers found students were less likely to get distracted when they used a stress ball in class. What's more, the students loved them! The participants asked if they could use the stress balls in other classes, and those not involved asked if they could get a stress ball too.
A much different study looked at patients who were undergoing surgery, and how stress balls affected their anxiety. The researchers found that when patients used stress balls experienced much less stress and pain than those who did not. Furthermore, the anxiety and pain that was experienced after the surgery was shown to have decreased as well.
Further studies have also shown similar results regarding concentration and stress. As scientific research has shown the effectiveness of stress balls at reducing stress and anxiety while also improving concentration, it should be a no brainer to try them out for yourself.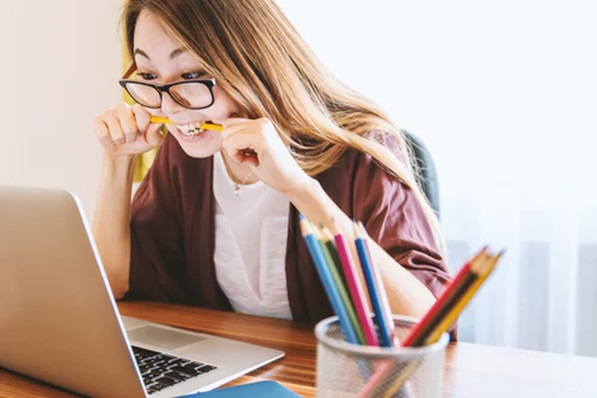 Essentially, stress balls serve as a medium for one to focus on their negative emotions. When someone is stressed out, they have emotions that need to be relieved. A harmless, comforting stress ball is the perfect conduit. What's more, stress balls act as small distractions. Although this seems to contradict the fact that they improve concentration, a small break—in the form of playing with a stress ball—improves overall concentration. As students or employees cannot hold their attention on complex matters for extended periods, taking a break to handle a stress ball acts as the perfect intermission between projects, studying, or work.
Why a Stress Ball?
Although many diversion tools like stress balls exist, none have the same attraction as stress balls. These tools are proven to be effective; they are affordable; those who use them report genuine enjoyment. You can't play with a stress ball and not find some sort of satisfaction. They're the perfect tool for all ages. They're safe for kids to use, attractive to university students, and perfect for high-stress workplaces.
As stress balls are easy to manufacture, they come in all sorts of sizes, shapes, colors, and even feels. You'll either be able to find something that suits your liking, or you can customize one yourself!
The Bottom Line
Whether or not a stress ball helps all individuals equally, it's not a bad place to start. Various studies have shown that using a stress ball can reduce stress and anxiety while also improving one's concentration. Furthermore, stress balls are simply fun to play with. They're small, lightweight, and feel nice in one's hands. As a business owner, member of an institution, or a schoolteacher, buying a set of custom stress balls will be sure to be a hit with your students and/or clientele.
If you're interested in ordering some stress balls, try out this stress ball. It's shaped like a brain that influences people to use it, as the shape indicates its utility.