At 1001Stressballs.com, we believe your promotional products are more than just trinkets on your event table. They should really say something to anyone who sees them, be that potential clients, existing clients, or even your own team. In this series, we will be giving you lots of great information about how you can maximize your imprint with custom stress balls, and not just the imprint on the product. We mean the imprint you create on your recipient.
Check out the tips below on creating a connection with your audience using custom stress balls and squeezable promotional products.
Blog posts in this series
Keep your target audience in mind
Figuring out your target audience is an incredibly important step in developing your marketing strategy. Yes, we believe your custom promotional products are a part of that strategy! If you are not in your company's marketing department, you may want to reach out to that team for some input on this step! They might be able to give you some valuable insight into who the company is trying to reach and how. If you ARE the marketing department, here are some questions to ask yourself about your target audience:
Is this audience potential clients? If so, what first impression do I want to make? (See below for some pointers on this, and tune in next month for more!)
Is this audience existing clients? If so, what am I communicating with them? A new product launch? That I'm thinking about them while we're socially distant?
Is this audience my own employees (existing or incoming)? What might they appreciate from the company that they could keep as a memento or display in their workspace?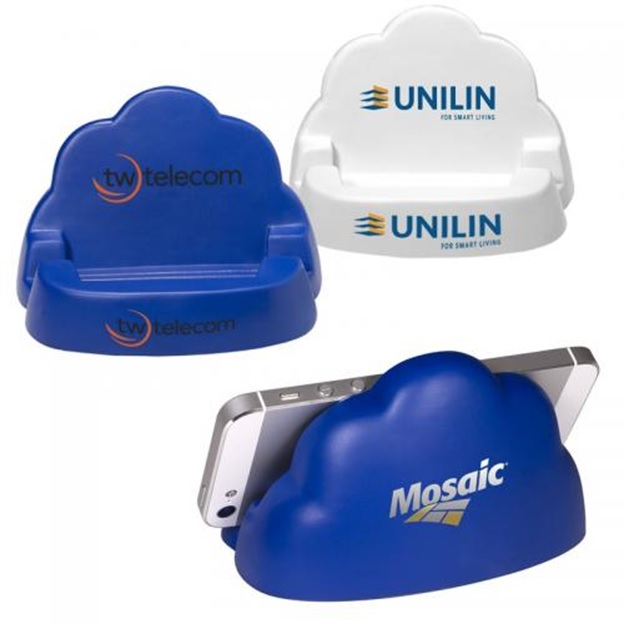 Represent your brand appropriately
This step is an important one, too. Not just any company can get away with a talking, laughing squeezable head. But kudos to those who can! While we love our vibrating and sound making custom squeeze balls, if your brand is generally conservative or formal, a simple but functional cell phone holder stress reliever might be more in line with your image.
Remember your existing audience
It can be easy to get wrapped up in marketing to potential clients and forget to show appreciation for existing customers and supporters. Don't miss an easy opportunity to encourage brand loyalty repeat business! Sending a promotional product to existing clients lets them know they are not just a number to you; it lets them know you remember they are a person. It's a small gesture that goes a long way.
Treat your own people
These small gestures are just as significant with your own employees! Especially if you run a business that can't offer commissions or bonuses, sending branded promotional products to your own people is a touching way to remind them you care and appreciate everything they contribute to the team every day. With many of our custom products, you can add a special message in addition to your logo and branding that expresses your appreciation every time they look at the item.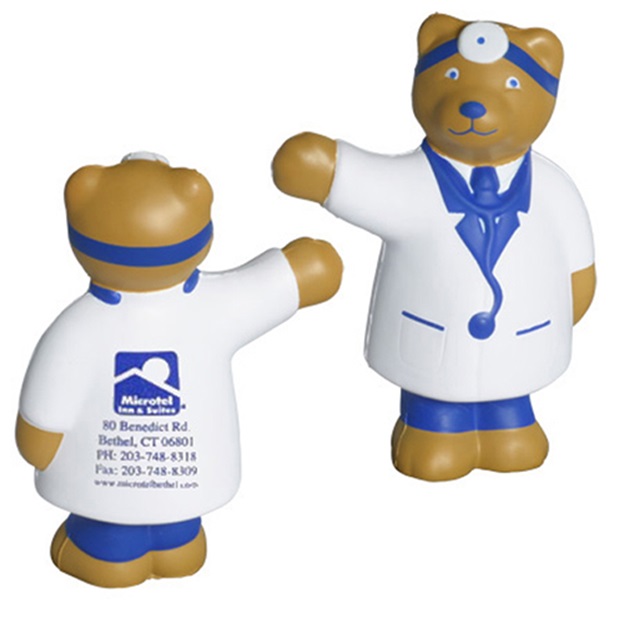 Connect on an emotional level
No matter your audience, try to connect on an emotional level. We humans are emotional beings. How we feel influences our buying and purchasing habits more than just about anything. Don't believe us? Here's the science! According to CXL, "Until fairly recently, many fields of study (notably economics) believed that our decisions were largely rational. However, neuromarketing as a field has suggested that the old brain, the old primitive 'fight or flight' part, makes most of our decisions." So whether it's sending superhero-shaped squishes that read "Thank You" to all the nurses, doctors and staff at the hospital you want to buy your database software or handing out squeezable mascots at your college or university's next open house or recruitment fair, find a way to get emotions involved!
Since we can't touch hands, touch hearts.
Right now, in the spring of 2020, the world finds itself in a strange situation. We can't socialize in person. We can't bond physically at events. We have to find new ways to connect. For the time being, your promotional products can do that for you at a distance! And as we've mentioned before, you can slip a disinfecting wipe into your envelope or package if you mail your custom stress ball, just to be super safe and let your target audience know you really do have their best interests—and health— in mind.
Then, when we can once again gather in crowds and shake hands, your promotional products (primed for emotional connection with forethought on your audience and brand image) will only strengthen that first impression you make with your smile and winning personality!
As we move forward into an uncertain 2020, 1001Stressballs.com wants to assure you that we are here to serve. Call, email, post, or send a carrier pigeon—just reach out. We'd love to hear from you.
Contact us today to create a connection with your imprint